Restore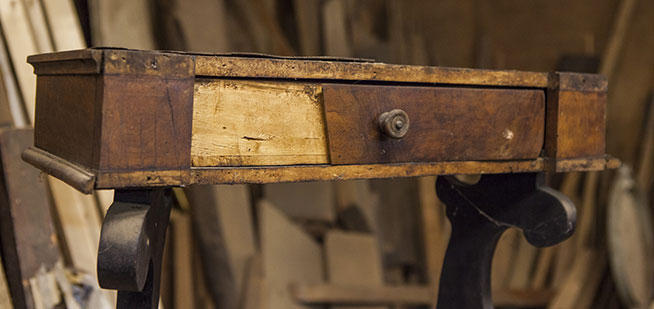 Our restoration returns to the furniture without deleting the original beauty of its old flavor.
We restore furniture from all periods, Solid wood, listrati, veneer, inlaid, carved, turned, finished in wax, half a glossy or polished shellac, or other objects and mirrors in gilded wood.
The restoration also affects the metal parts that are distinguished into three categories: Hardware (functional role), Handles, doors, windows and vents (functional and decorative), or golden applications (aesthetic role).
Maestro Artigiano Toscano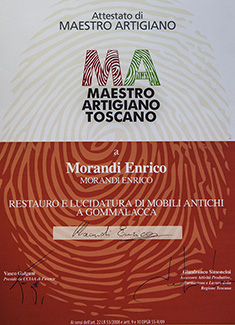 Stage
Polishing and restoration of antique furniture
In Restauro Morandi workshop you can attend courses in restoration of antique furniture and shellac polish.
Read all
Stage
Restore your furniture
The student leads to the workshop a furniture or any object who wants to restore with his hands with the teacher.
Read all